FOUNDER
Laurence Woollard
Accomplished patient strategist, educator, thought leader and passionate advocate.
Inspired by his personal experiences of living with haemophilia and grassroots advocacy, Laurence founded On The Pulse in 2017 to challenge conventional approaches to patient learning and to be a key strategic partner in raising educational standards for improved health management and treatment choice.
On The Pulse exist as an agent of change in patient education and engagement.
We believe people of all ages and backgrounds should have equal opportunity for, and access to, culturally responsive educational programming, to be empowered to help make well-informed choices around their healthcare.
As an independent consultancy, our strong social sensibility for meaningful, sustainable and impactful education and engagement initiatives stems from our roots in haemophilia, reflecting an ethos that complements the wider ecosystem of patient advocacy; to drive up standards of care for all people living with similar chronic, rare diseases.
Inspiring patient-focused interventions, outreach strategies and educational programming
We provide expert strategy consulting in the development of national and global activation campaigns with commercial healthcare companies, multi-agencies and charity partners to: challenge the status quo, support improved patient understanding and engender increased motivation in individuals to become upskilled in their care towards positive health outcomes.
"Laurence not only inspires change but also demonstrates how it is achievable. As a business, we were keen to take our understanding of the evolving haemophilia landscape to a whole new level and Laurence hugely assisted in making this a reality."
Gavin Jones Global Advisor, Rare Disease, OPEN Health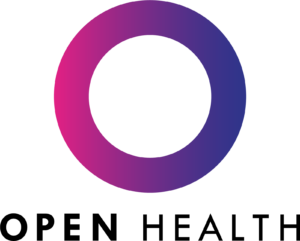 "Laurence is a passionate and powerful advocate for patients, bringing an energy and enthusiasm to his work that is infectious to those who work with him. Whether in an advisory capacity, on podium or simply in conversation, working with Laurence is uniquely insightful, thought-provoking, challenging and professional."
Kelly Bellamy Senior Director, Business Development & Strategy, Synergy

"Laurence is a passionate and committed rare disease advocate, who uses his personal experiences to drive his work and mission. Engaging, considered and driven, Laurence's knowledge and skill ensures he delivers real impact simultaneously for his clients and for those living with haemophillia."
Rick Thompson, CEO, Beacon: for rare diseases