On The Pulse are delighted to promote and support Findacure's Rare Disease Showcase, taking place virtually between 17-19 November 2020. 
Now in its fifth year, the Rare Disease Showcase series is a celebration of both innovative rare disease projects, and the actors committed to improving research and support for people affected and their families, across the UK.
Taking place entirely online, the 2020 event will illustrate the impact that technological and digital advancements are having on the future of rare disease treatment and care, including sessions on telemedicine, artificial intelligence, and the community impact of/response to COVID-19 . The main stage talks will be supplemented by expert roundtable discussions, networking sessions, one-to-one video chats, virtual exhibitions and more.
Breakout Session: 'Harnessing the voice of youth in rare disease advocacy'
At 15:40 on Wednesday 18th November, On The Pulse director, Laurence Woollard, is co-chairing a breakout session with Sally Hatton, a Trustee of XLH UK, on promoting greater voice and participation of young people living with rare diseases, across a variety of institutional settings and policy areas.
Laurence said:
"Over the last two decades, there has been increasing attention on promoting meaningful youth "engagement," "participation" and "voice" in adolescent health through a range of distinctive approaches.1 But what and how do these concepts apply to a rare disease setting? And what can rare disease charities do to ensure their youth members are front and centre of the agenda-setting process?

Young people living with chronic complex diseases have aspirations as much as the next person. But their challenges are amplified as they transition into an adult health service that's not necessarily designed for them. This is happening at a critical life-stage where they are expected to take greater ownership of their complex healthcare needs and navigate lifestyle-related disease and issues, such as disability, employment, education and training.

We're delighted to have been invited by Findacure to focus minds on the importance of young people in the rare disease community, with a stellar panel of guests, including:

We hope many of you can join in with, what should be, a very lively and informative debate!"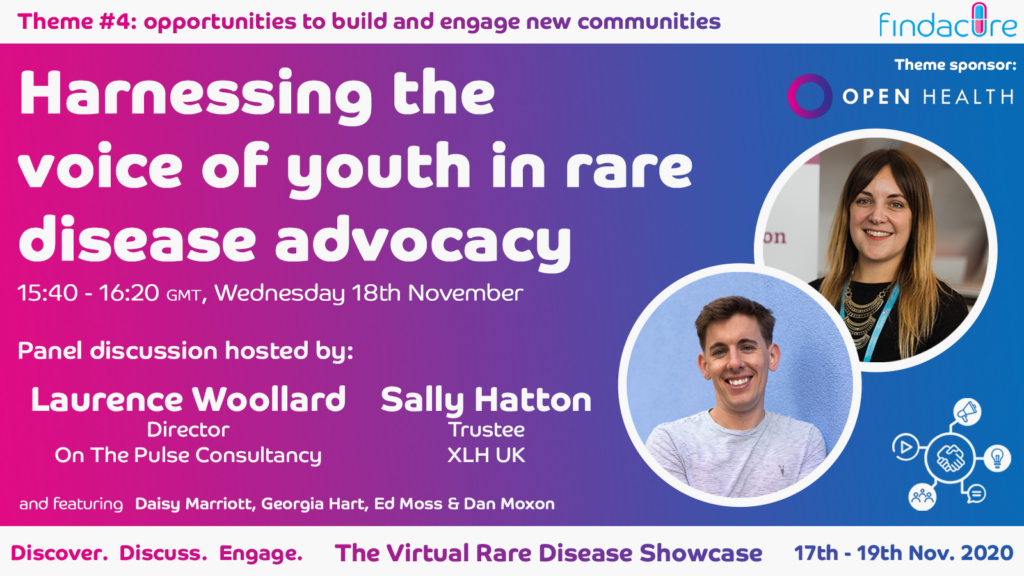 To view the full programme, and to make a late registration, please click here.
About Findacure
Findacure was founded in 2012 as a not-for-profit, to promote the research and development of treatments and cures for fundamental diseases, on behalf of people affected and those who care for them.
Their aim is to empower patient groups to evolve into effective advocates for change. Findacure also campaigns for a receptive research environment and facilitates patient groups to drive the drug development for their communities.
The charity organises a series of capacity-building workshops with expert speakers covering key issues for new patient groups, such as how to participate in clinical trials, how to interact with industry and academia, and how to manage a small patient group effectively.
Learn more about Findacure by visiting their webpage. You can also keep up to date with their events and initiatives by following Findacure on Facebook and Twitter.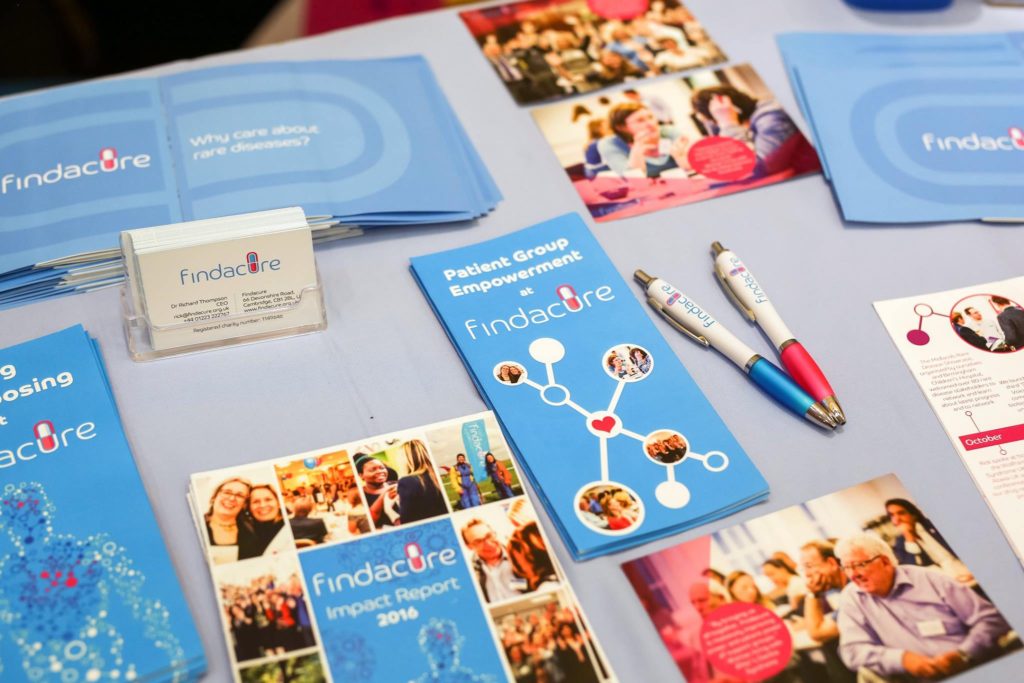 Contact us
It's quick and easy to get in touch with us! If you have any questions about our participation in the showcase, our services or anything else, please fill out the form on our contact page, or email [email protected] (you can refer to our privacy policy statement here).
You can also reach and follow us on Twitter, Instagram and LinkedIn.
On The Pulse
---
References
Ozer EJ, et al. Youth Engagement and Participation: Field-Building Across Research and Practice. J Adolesc Health 2018;63(6):671-72. DOI:10.1016/j.jadohealth.2018.09.011