As global annual awareness days go, 17 April is undoubtedly the most significant for those affected by bleeding disorders – it's World Haemophilia Day!
This is the one occasion the community really gets to call its own. For 2018, the overarching theme is, Sharing Knowledge Makes Us Stronger.
The World Federation of Hemophilia (WFH) want to tap into all of the unique lived-experience and expertise that exists and most importantly, should be heard from inside the community.
With over 400,000 people alone worldwide believed to be living with haemophilia[i], the collective knowledge is both invaluable and enormous. But what is the benefit of knowledge unless it is shared and adopted by those together, wanting to make a difference?
The day will ultimately help to bring attention to the importance of diagnosis and access to care, especially where there is little to no treatment available (see Rahul and His Haemophilia: 'It Was Like the First Day of My New Life')
Keep an eye out for media events, awareness campaigns, and a host of activities held internationally, including famous landmarks being lit up red in recognition of people with bleeding disorders.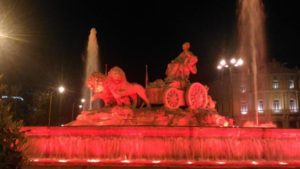 On The Pulse Celebrating World Haemophilia Day
We will ourselves be putting the mantra of haemophilia knowledge-sharing into action. This time at a special industry engagement on the same day in the Danish capital, Copenhagen.
Also, we're going to be publishing a very special feature with someone who hasn't let haemophilia hold them back… at least not on two wheels! If anything, he can often be seen leading from the front.
We've been following this guy's progress for many years and looking forward to imparting his words of wisdom with everyone.
In the same week, on 19 April, we will be attending the European Haemophilia Consortium (EHC) and the European Association for Haemophilia and Allied Disorders (EAHAD) joint celebratory event in Brussels, Belgium.
They will not only retrospectively mark World Haemophilia Day, but also the 10-year anniversary of the publication of the European Principles of Haemophilia Care; the cornerstone of standards for comprehensive haemophilia care across the continent.
For more information and to register, please contact the EHC directly.
About World Haemophilia Day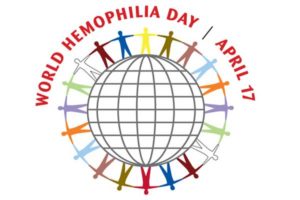 World Haemophilia Day was started in 1989 by the WFH. They chose to unite the community on 17 April in honour of WFH founder Frank Schnabel's birthday.
The Montreal businessman was born with haemophilia A. His vision was to improve treatment and care for, "… the hundreds of thousands of haemophiliacs" worldwide.
It's the 28th consecutive year the WFH has organised World Haemophilia Day.
You can find important educational resources and hear from top experts on over 300 topics related to bleeding disorders at elearning.wfh.org.
Join The Conversation
If you are living with, or caring for someone with a bleeding disorder, get involved! Spread the word and share your story by joining the conversation on Facebook and Twitter using #WHD2018.
See you on there!
On The Pulse
---
Notes:
[i] Click here for an infographic poster published by Novo Nordisk, with some key stats and facts about haemophilia. Please note, by sharing this, we are neither endorsing or promoting their products or services.