How do you know what you don't know? Who's opening the channels of dialogue for you to begin to know what you should know? Crikey, what a conundrum!
As someone living with haemophilia, I admit, even into my early twenties, I didn't really know enough about how effective my treatment was for me, the alternatives and the service provision available. Neither did my parents. Today, I'm dealing with long-term joint damage, which may have been avoided, or at least delayed, had the right questions been asked.
'Self-awareness'
Education is key to a positive patient and caregiver experience. I'm very grateful, as a UK resident, to have access to treatment and services free at the point of care (for now at least) but there is a bigger conversation to be had around individualised needs. I never questioned why I was using the same product, the same amount of it and at the same frequency for a long period of time when damage was being done. But, why would I? I accepted the status quo because I was none the wiser.
Yes, times change and, in haemophilia, there's been a rapid expansion in research and innovation that is ultimately geared towards giving people like me greater protection from bleeds. But we need to be offered the opportunity to become informed, those of us that want to be, whilst supporting and encouraging others who are less engaged or disadvantaged to recognise why it's important; the ability to explore all of the options and voice our preferences is how we achieve the best care for the individual concerned.
'Improving outcomes'
Unlike my younger years, there's now a plethora of information online and the ability to connect instantly with the community, which can spark a different way of thinking about your condition. But what it can't do is suss out all the facets and idiosyncrasies of you that could be influencing the effectiveness of your treatment and care. It can't be used as a substitute for the relationship between the expert specialist provider and patient/caregiver, which needs to be built on trust and honest, open dialogue. This is the key to improving outcomes.
As a patient, I need help recognising which options are out there that are going to be the best for me and support with making the right choices. My specialist has to be in sync with my lifestyle needs and requirements to come to a mutually agreed treatment plan that's possible within the resource and financial constraints of the NHS. We can learn so much from each other, as long as the opportunity for those discussions are given to patients and caregivers in the first place, together with technology and e-tools such as treatment trackers playing their part for mutual benefit.
'Sponsored-symposium'
I'm honoured to have been invited to speak as part of an industry-sponsored symposium about the importance of this relationship in supporting an individualised approach to treatment and care, along with the wider patient perspective in the changing haemophilia landscape, at the  30th European Haemophilia Consortium Annual Conference in Vilnius, Lithuania on Friday 6th October 2017.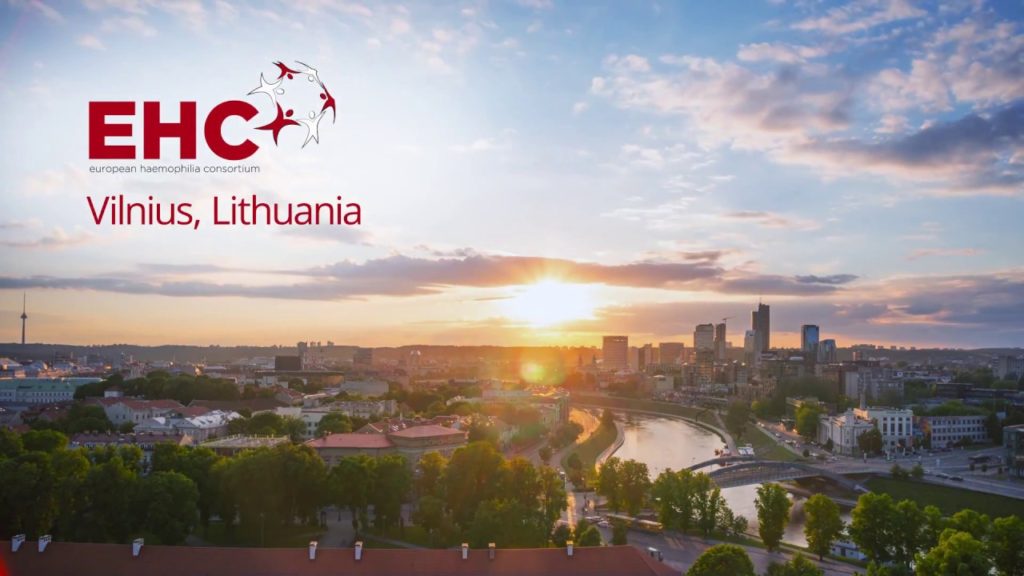 Come and hear about my personal experiences during my 15-minute talk:
Where: Alpha Room
Date: Friday 6th October 2017
Time: 2.30pm
I'll be attending the Conference for the full three days, gaining as much information as I can so that I can better serve the community through my own work via On The Pulse. I would love to meet as many of you as possible, so feel free to find me in any of the networking sessions for a chat! If you're not attending, not to worry – you can follow me around the event on Twitter using @Pulseinsync.
Looking forward to it!
Laurence
(Editor's note: Thank you to Madz Smethurst – Twitter @MaddyBubs – for copywriting support.)