Few rare disease communities can boast of having a champion cyclist to call their own. In haemophilia, Alex Dowsett has pedalled past the impossible and is still overtaking any doubts of what can be achieved living with a severe bleeding disorder.
At just 29 years of age, Alex has been competing consistently at the pinnacle of the sport for nearly a decade.
Together with being a British and European time trial winner, he's a Commonwealth Games gold medallist and the former holder of cycling's iconic hour record. Not to mention, being the proud recipient of an honorary degree in recognition of his accomplishments.
All of this without letting his haemophilia A hold him back!
Alex and I both hail from Essex (literally 10-minutes away from each other!) and happen to attend the same haemophilia clinic. I've watched in awe at his meteoric rise on two wheels. It says so much about his perseverance and strength of character that offers such a positive outlook for everyone affected.
In recognition of World Haemophilia Day, and a nod to the theme of sharing knowledge, I wanted to find out more about Alex's background and insights of his haemophilia, what it takes to be the best, and how he's encouraging others to realise their potential.
We chatted for over an hour and it was fascinating to hear all about it, starting with his family…
⇓
'It turned their whole world upside down'
The Dowsett's had no known history of haemophilia. Alex wasn't diagnosed until 18 months old, even when his parents knew something wasn't quite right;
"The doctors kept sending them away saying, 'You're just overreacting about a few bruises.'"
Although a relief to finally find out, as Alex said, "Having to deal with haemophilia was pretty daunting for them… they'd never even heard of it!"
'We found our own way with it'
According to Alex, his mum would be the first to say, "Maybe only a quarter of the 'doom and gloom' stuff they were told about when I was a kid, actually happened!"
Alex suggested that there was always calculated risk between letting him do what he wanted and at the same time, trying to protect him from having a bleed.
His younger sister, Lois, was very much part of the equation;
"The injections and the failed attempts to find the vein, trips to the hospital and the tears… she was smart enough to understand what I was going through at times."
Empathy aside, they're clearly still siblings after all, as Alex implied;
"For what my sister lacked in not having haemophilia, she made up for by being just a general nightmare occasionally!" [We both laughed at this point ?]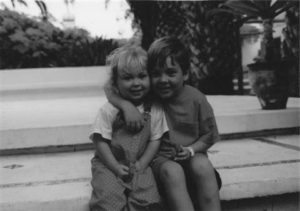 'I stopped having spontaneous bleeds'
As a youngster, Alex only treated on-demand when a bleed occurred;
"I would go into school every so often with my arm in a sling or on crutches… a wheelchair once or twice, too."
To go on the school field trip at age 9, Alex had to learn to self-infuse. He was really chuffed to achieve this so young. But the real game changer was moving away from addressing a bleed, to prevention;
"I started swimming competitively when I was 11 or 12, and at the same time I went onto prophylaxis… haemophilia became something that didn't bother me as much."
'I wanted to be really good at something'
Alex's previous haemophilia consultant had always stressed the importance of keeping active and healthy;
"Strong muscles and joints can help protect someone with haemophilia from spontaneous bleeds."[i]
With Alex often having to sit out from playing contact sports at school, his parents willingly supported him with swimming instead. As he explained, "They put me in a pool as much as they could." He also enjoyed sailing and windsurfing, as well as athletics.
But Alex's steely and determined mindset, indicative of a top athlete, was plain to see;
"I think there's a real stubborn attitude and mentality when living with haemophilia… you've spent your childhood being told what you need to avoid. I was like, 'Right, I'm going to show them what I can do!'"
He then stumbled into cycling…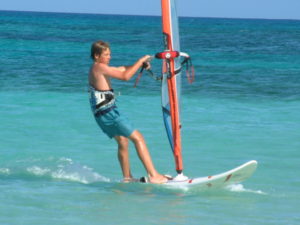 'This is my thing, it's what I'm good at'
It's thanks to his Dad's local cycling club that Alex first got to trial a road bike. He would enter his first race at 13 and with a natural technique, found himself, "… getting quicker and quicker."
Although there's an element of danger, the same haemophilia consultant never gave a definitive no to racing;
"Cycling is relatively low impact on the joints, plus I always took the necessary precaution of wearing a helmet and padding."
At only 14 years old, he competed in the under-17 national championship and came a noteworthy second. The following year, he was actually winning;
"My school friends would ask, 'What did you do at the weekend?' I'd say, 'I won a national title!' It made missing playing rugby or football that bit easier…"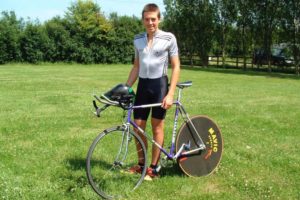 'I had to grow-up very quickly'
Cycling has been Alex's profession since he finished his A-levels at 18 years old. He moved straight to Italy to race for the under-23 Great Britain Cycling Team and alternated between Tuscany and Manchester for nearly three years.
Alex recalls a period, however, where he genuinely thought it was going to be all over;
"By 2009, for various reasons, I'd lost too much weight and everything was going wrong. I was actually looking up university courses to do instead…"
Yet, it would all come together. Alex stormed to a super seventh place at the UCI World Time Trial Championships that year. Subsequently, he made the momentous decision to go race in America;
"If living in Italy wasn't being independent enough, then relocating to the States was another level!"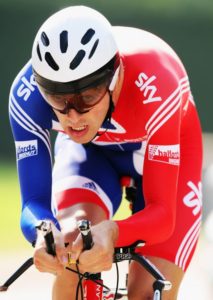 'I really came into my own'
Alex signed with the Trek-LiveStrong squad. This was the under-23 development team created by Lance Armstrong – a then 'hero' of the sport – to nurture the next generation of pro riders.
He saw some parallels with Armstrong's situation;
"Lance had just come back from cancer. I was there with haemophilia, sort of going against the odds a little bit as well, so it was kind of a nice story to be part of his team."
Despite everything that's happened since with Armstrong's legacy, Alex commended the work of the Livestrong Foundation;
"We'd go around to hospitals that the charity was funding… they raised an astonishing amount of money to help with cancer, so it's a real shame what happened."
Back on the road, the flat terrain races in America suited Alex's endurance-based style;
"I was not only competing with a really great bunch of lads but winning as well… that was a cool year!"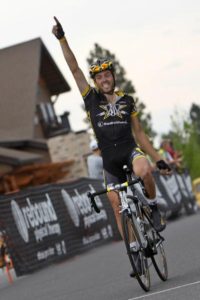 'It was dream-come-true stuff'
Alex's successes across the Atlantic saw him get picked up by Team Sky in 2011. He was now racing at the highest level. As he described, "All of the hard graft had been worth it… I was now a fully-fledged professional athlete."
By then, managing treatment had become much easier in Alex's everyday routine;
"The tour bus had a fridge on, so my clotting factor lived in there. It was unlike the funny looks I used to get at hotels – I'm a cyclist with a bucket load of syringes and needles, they don't go hand in hand!"
Disappointingly, Alex wasn't being selected for the major races, so after two years it was clear he had to leave. Spanish team Movistar were the best option and it came with an immediate reward;
"They stuck me straight into the Giro d'Italia, which was my first big, grand tour… I ended up winning the time trial ahead of Bradley Wiggins. It felt as if I had proved everyone wrong!"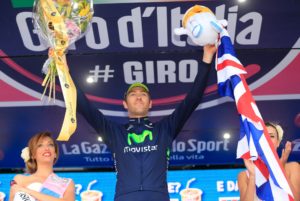 'I need to go back and finish it'
His relationship with Movistar lasted five years. One of his most significant cycling challenges during this time was the world famous Tour de France in 2015.
This yearly event has 20 or so race stages, clocking up a total of some 3,500km, with millions of spectators lining the route. What must have this been like? "Brutal, absolutely brutal," said Alex, "It was one of the hardest things I've ever done."
Having crashed on stage four, the injury Alex sustained to his arm wouldn't really heal. He completed eight further stages before being forced to retire:
"It wasn't anything to do with my haemophilia, just part and parcel… your performance suffers whilst your body's trying to fix itself. I went from being the hammer, to being the nail!"
Finishing the tour is still absolutely on Alex's radar.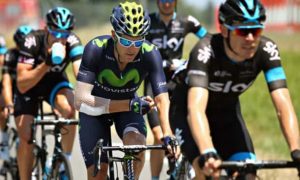 'I'm in good shape at the moment'
Alex has just started with his new team, the Swiss-based Katusha-Alpecin. He always makes a point of explaining his haemophilia from the outset, although really, it has no bearing on how he's perceived:
"If I can get up and carry on after a crash, I will, I might just need more treatment that evening. If I can't, I have to go to hospital… just like my fellow riders."
He's training intensely ahead of this year's Giro d'Italia, where he hopes to repeat the triumph of 2013;
"My schedule can vary… Today I woke up around 8am and cycled 20 miles for breakfast, which helps shift the weight. I then did another 30 or 40 miles home. I'll follow up with some specific intervals on the indoor bike with a rest in-between."
He adjusts his treatment regime dependent on when and how much he's doing physically. Alex mentioned, "I associate my treatment with being outside on the bike."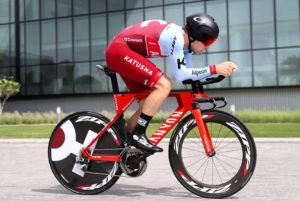 'Little Bleeders'
Alex wants to share his story of what's possible living with haemophilia today. He was already featuring in the Miles for Haemophilia campaign as well as giving talks for The Haemophilia Society.
So, together with his manager, Sky Andrew, Alex decided to set up Little Bleeders, a charity promoting the benefits of exercise.
Little Bleeders is a multidisciplinary group, bringing together young haemophiliacs as well as doctors and nurses in the field. It aims to raise awareness of the severity of the condition but ensure children are given the chance to discover sport with appropriate guidance and support;
"You have to have a level of respect for haemophilia but there's plenty of things you're able to take part in."
Their motto is, Move More, Be More. By focussing on doing well on the track, Alex is trying his best to inspire young people with bleeding disorders to take up as many suitable sports as they can.
Alex acknowledged that he couldn't make this possible on his own;
"Will Woan, a charity specialist, joined in 2017, and together with my amazing sister, they've taken Little Bleeders to the next level, the Young Ambassadors Photo Competition being a particular highlight!"
Further afield, Alex wants to support getting safe and sustainable treatment to countries where there's little to no access:
"Just giving every kid living with haemophilia the same opportunity… that's what I really want to help make happen."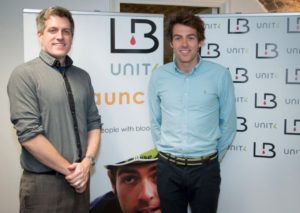 'It's not outside the realms of possibility'
So, what's in store for Alex in the coming months and years? One thing's for certain, he still has boxes to tick in the cycling world;
"Having missed the London 2012 and Rio 2016 Olympics due to injury, I'm determined to qualify for Tokyo 2020. I'm also looking to the Commonwealth Games in Birmingham 2022. And of course, I need to take back the hour record from Wiggins!"
Alex reflected on how far he's come and what can now be achieved living with haemophilia;
"I'm the first elite athlete with the condition but it's generational… with today's treatment options, anything's possible. I'm more than sure that I won't be the last!"

Too right, Alex! We're with you all the way. Keep championing the cause and look forward to seeing you on another podium soon!
On behalf of On The Pulse, I can't thank Alex enough for taking time out of his busy training schedule to feature in the blog. You can stay up to date with all of his activities, on and off the track, through his Twitter and Instagram.
Remember, if you are living with, or caring for someone with a bleeding disorder, get involved! Spread the word and share your story for World Haemophilia Day by joining the conversation on Facebook and Twitter using #WHD2018.
Take care,
Laurence
---
Notes:
[i] Strong muscles help protect someone who has haemophilia from spontaneous bleeds and joint damage [Source: World Federation of Hemophilia]
Feature photo is by Tim De Waele/Getty Images.