The countdown to the biggest global gathering of the bleeding disorders community is firmly on! 
From May 20-24, we will be amongst thousands of attendees descending on the Scottish Event Campus (SEC) in Glasgow, Scotland for the 33rd biennial World Federation of Hemophilia (WFH) 2018 World Congress.
WFH 2018 is one of the most hotly anticipated events of the year and is expecting to draw patients, healthcare professionals and researchers alike from as many as 134 countries. The comprehensive programme will showcase the latest developments and debate some of the biggest trends and challenges in haemophilia and other inherited bleeding disorders.
What's more, networking opportunities will be in abundance, with lots of occasions to sample the best that Glaswegians and this vibrant city has to offer (especially for the history buffs out there!).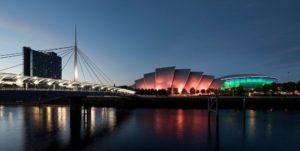 Our top WFH 2018 picks
It's going to be a jam-packed five days, with an array of thought-provoking and inspirational sessions, led by some huge figures from the bleeding disorders advocacy and scientific space.
Here's a rundown of some of our top picks from the programme that we're anticipating being absolute corkers: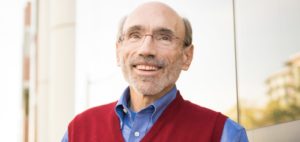 'Gene Therapy: Back to Basics'
When: Sunday 20 May, 12:00-13:30
Speaker: Glenn Pierce, WFH Medical Board of Director (pictured)
According to the President of Spark Therapeutics, Dr. Katherine A. High, 'We're standing on the threshold of seeing a revolution in treatment with gene therapy' (see Factor This! Series: An Interview with Dr. Katherine A. High

). But much work remains and many questions unanswered. Who better to address these matters than the biotech titan and stalwart of bleeding disorders advocacy, Glenn Pierce.
Call for volunteers
The Haemophilia Society as host NMO are still seeking enthusiastic volunteers to support them in making Congress a success! No matter your background or experience, there will be something just right for you.
To see how you can get involved, watch this short video and/or contact [email protected].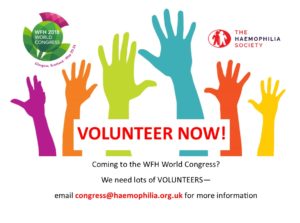 If you're going to be in Glasgow, do let us know as we'd love to connect! We'll be at Congress all week, so drop us a wee email at [email protected].
Also, don't forget to follow us on Twitter using @Pulseinsync for updates and all the latest news coming out of WFH 2018.
We can't wait to see you there!
On The Pulse