To mark World Haemophilia Day on April 17, we are pleased to have a special feature published online at Rare Revolution magazine entitled, 'Making Sense of the Headlines: Empowered and Informed Treatment Choice in Haemophilia'.
On The Pulse Director, Laurence Woollard, was delighted to co-author the feature with Dr Rich Gorman, an interdisciplinary social scientist and qualitative researcher, who also lives with haemophilia.
Laurence explained the purpose behind the article:
"We are living through extraordinary times as the coronavirus pandemic impacts hugely on people at home and abroad. This year's World Haemophilia Day provides an important opportunity to show global solidarity with peers and gratitude for healthcare professionals, who continue to provide vital care and support to the bleeding disorders community in difficult circumstances.

This landmark day is also a chance to reflect on today's treatment paradigm in haemophilia, together with the pipeline of exciting, novel therapies that we may see come to market during this decade, including the highly anticipated launch of the very first gene therapy in the field. These bring both challenges and opportunities to engage and empower individuals and their caregivers to close the knowledge gap and enable evidence-based patient choice through equitable forms of shared decision-making with their healthcare team.

Dr Gorman and I wanted to provide some context as to why and how this can be achieved in an era of transformative care for haemophilia as well as for rare diseases more broadly."
Read the special feature here.
On The Pulse would really like to thank Rebecca Stewart, Co-Founder and CEO of Rare Revolution Magazine, for providing a vital platform to share ideas and help advance treatment and care for those living with rare diseases.
Theme for 2020: 'Get+involved'
Every year, within the framework of World Haemophilia Day, a different theme is promoted and celebrated. We reported on the 2019 campaign that focused on reaching out and identifying new members of the bleeding disorders community.
This year's campaign is a call to action for everyone to 'Get+involved' virtually and help drive the World Federation of Hemophilia's (WFH) vision of "Treatment for All". For more details and to access free resources, click here.
The WFH – who founded the event in honour of its founder Frank Schnabel's birthday – support outreach projects in various countries, notably the Humanitarian Aid Programme. #WHD2020 is an opportunity to promote local and regional initiatives within the global bleeding disorders community as well as to help inform future endeavours.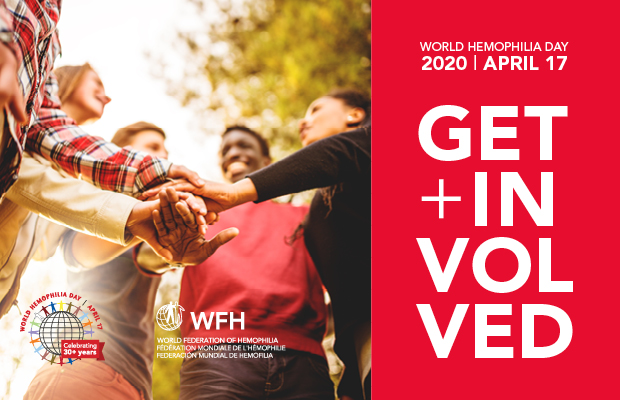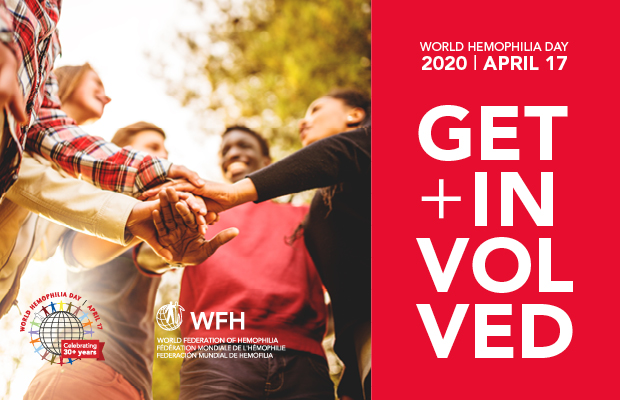 Contact us
Have any questions or would like to know more? Please get in touch via our contact page (please refer to our privacy policy statement here).
You can also connect with us on Twitter, Instagram and LinkedIn.
On The Pulse